Entrenuity hires new gm for overflow coffee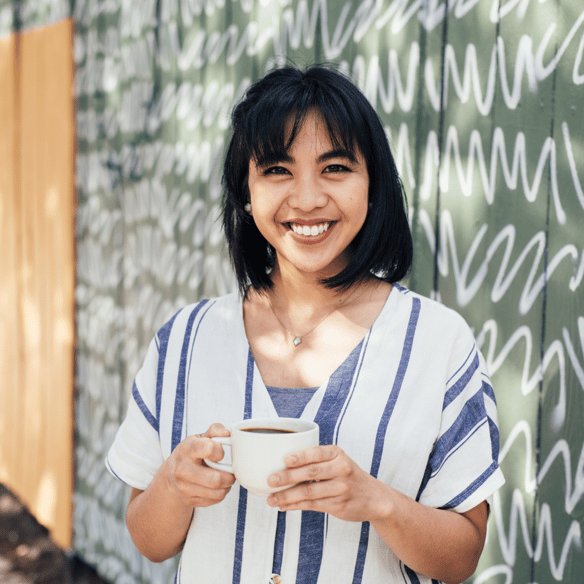 Entrenuity warmly welcomes Jeanette Jain as the new General Manager for Overflow Coffee. Jeanette is the proud daughter of Filipino immigrants and a Chicago native. She loves living by the lake and hopes to always live nearby some body of water.
Jeanette is a seasoned food service leader with a love for people, hospitality, and learning. Jeanette brings to Entrenuity/Overflow over nine years of experience growing brands through community partnerships, marketing initiatives, team member training, and empowerment across different realms of the foodservice/hospitality industry, including sit-down restaurants, quick-service restaurants, and coffee. She loves coffee for the craft behind it, the science, and the PEOPLE!
Jeanette's gift and passion is building and strengthening businesses while equipping and exhorting business owners, leaders, and entrepreneurs to show true love in Christ to all those who work for and are served by their businesses. Jeanette is excited to join Entrenuity and become a part of the storied history in the former home of Vee-Jay Records. She's looking forward to uniting the mission/vision of Entrenuity with the great work being done at Overflow, creating a space to prosper for all who walk inside the doors.
Jeanette's already been getting to know her team and the Overflow customers and officially starts July 19.