Common Cup Stronger Than Ever!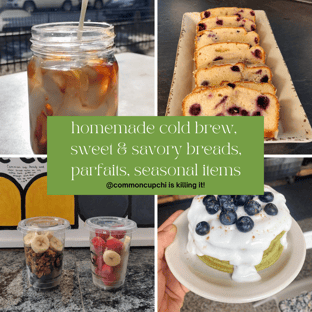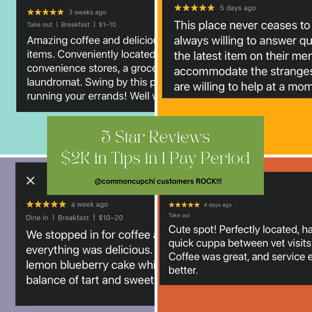 The Common Cup in Rogers Park closed in Feb 2021 to reevaluate and regroup after the worst of the pandemic. Systems were strengthened and the shop reopened later that Fall. The Common Cup is now STRONGER THAN EVER!
The café is getting busier due to more available seating
New products, such as sweet and savory breads, oatmeal, parfaits, and seasonal specials like mini vanilla matcha pancakes for St Patrick's Day
Homemade cold brew, matcha, flat whites, white chocolate mochas, and seasonal drinks
Speed of service is helped by the new prep table and dual panini press
Greeting all customers on arrival and thanking them for the visit upon departure
A huge thank you to the Team for their creativity, collaborative spirit, and willingness to try new things
In the last payroll, the team made over $2 thousand dollars in credit card tips.
Our customers have noticed and they love to show their appreciation!
Thanks to the leadership, barista team, and awesome Common Cup customers for this success story!
Follow @thecommonchi