OAD PRODUCTIONS RECEIVES $50K DCASE GRANT!!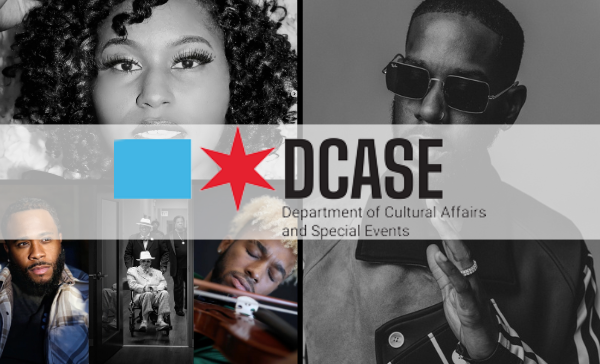 We proudly announce our selection as a "Chicago Presents" grant recipient from the Chicago Department of Cultural Affairs and Special Events (DCASE)! This funding will support our Music to My Soul programming celebrating the legacy of soul music in our great city.
Chicago is recognized as the "Heart of Soul," having launched historic musical legends such as Curtis Mayfield, The Chi-Lites, Little Richard, Betty Everett, and more. Chicago blues and R&B artists from the 60s and 70s spurred a revolution that continues to inspire established and emerging soul artists worldwide. Although Chicago is known globally for its deep roots in soul music, venues and events in the city that celebrate those roots are fragmented.
"Chicago Presents" is a DCASE grant program that supports the presentation of free arts programming in Chicago while bolstering the local arts event industry. Grant recipients are established and emerging cultural presenters who submitted proposals for public events across artistic disciplines spanning all genres, including festivals, series, art fairs, block parties, and parades that activate Chicago's neighborhoods. Awarded events will occur in Chicago throughout 2023 and are free and open to the public. OAD Productions, powered by Entrenuity, is proud to be a grant recipient and looks forward to presenting Music to My Soul, honoring the Black influence on Chicago's music history.
Watch for Music to My Soul event updates HERE.