NEW!! SUN CFO APP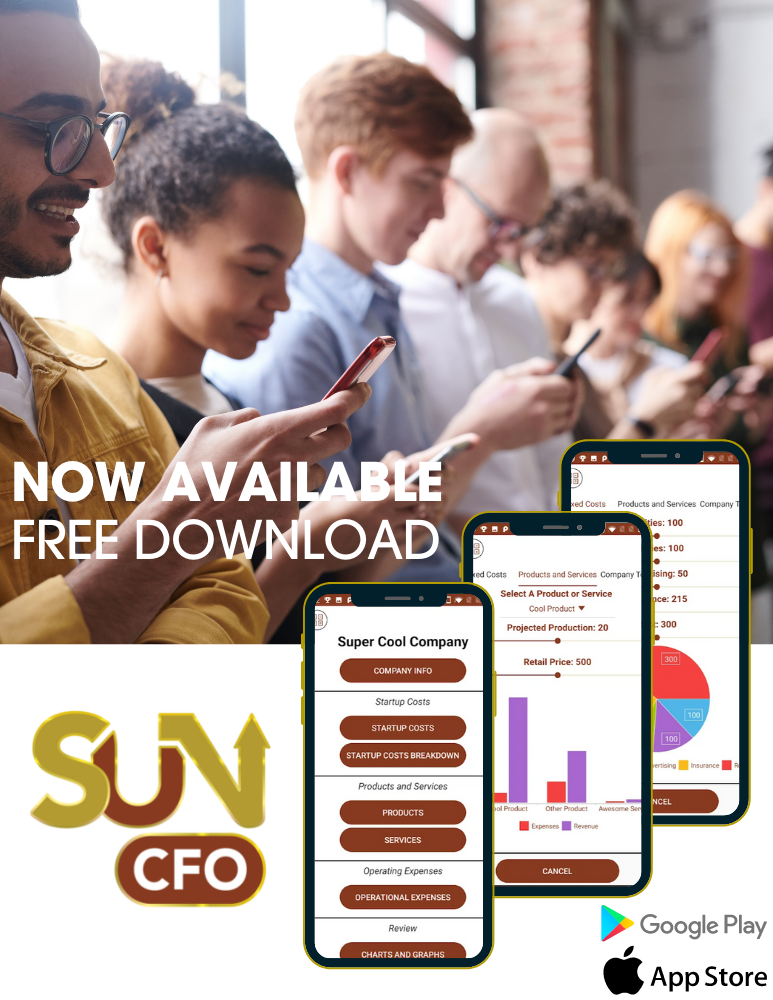 INTRODUCING THE NEW SUN CFO APP
FROM STARTINGUP NOW
Financials are challenging and intimidating to both new and seasoned entrepreneurs. SUN CFO makes it easier to make informed financial decisions.
We're excited to present the SUN CFO mobile app–an incredibly important tool for entrepreneurs!
FEATURES
Input start-up costs
Sales forecast
Cash flow analysis
Export financial reports to Microsoft Excel
Available for Apple and Android devices
CLICK BUTTON FOR FREE DOWNLOAD!