HIspanic Heritage Month, LATINX INCUBATOR & CC HERO
Each year, Americans observe National Hispanic Heritage Month from September 15 to October 15, by celebrating the histories, cultures and contributions of generations of Hispanic and Latinx Americans who have positively influenced and enriched our nation and society.

The observation started in 1968 as Hispanic Heritage Week and was expanded in 1988 to cover a 30-day period starting on September 15 and ending on October 15. It was enacted into law on August 17, 1988.

The day of September 15 is significant because it is the anniversary of independence for Costa Rica, El Salvador, Guatemala, Honduras and Nicaragua. In addition, Mexico and Chile celebrate their independence days on September 16 and September18, respectively.
In honor of Hispanic Heritage Month, Entrenuity gives a shout out to the Illinois Hispanic Chamber of Commerce and the Latinx Incubator--who brought us last year's Capital Matchmaker participant, Osvaldo Montelogo, founder of ConnectCare hero (CCHero). CCHero is a one of a kind, social and leisure activities workflow management platform for nursing home teams. Their mission is to help communities provide person-centered care & keep families, staff and residents happy through capturing life's simple moments.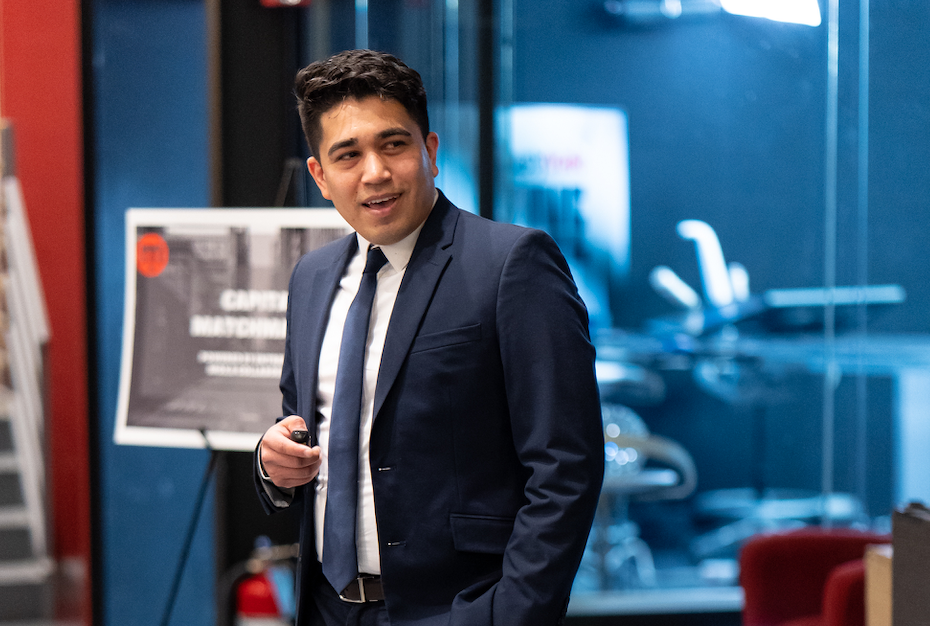 The Latinx Incubator is a first-of-its-kind partnership between IHCC and 1871. The mission of the incubator is to grow the pipeline of Latinx entrepreneurs participating in and contributing to the Chicago tech and innovation economy. Entrenuity is pleased to collaborate with the Latinx Incubator in our Capital Matchmaker program!