Former Vee-Jay Executive's Son visits entrenuity
Calvin Carter joined Vee-Jay Records, founded by his sister Vivian Carter and her husband, James Bracken, in 1953 and became its principal A&R man and producer. In 1954, Vee-Jay moved to Chicago and eventually opened on "Record Row" at 1449 S Michigan Ave.
Although music had been previously segregated strictly along racial lines, Vee-Jay introduced both black and white artists to mixed crowds–first to groups of local teenagers and then to a national audience between 1953 and 1966. The company released recordings of some of the nation's most prolific musicians, including Little Richard, The Beatles, Jimi Hendrix, and The Four Seasons. Calvin, a songwriter himself, was responsible for talent scouting and overseeing the artistic development of recording artists and songwriters. Calvin had no prior experience but took to it as though he was born to do it, producing much of the talent that launched Vee-Jay's early success.
Entrenuity was honored to have Calvin's son, Tollie Carter, visit recently. Tollie enjoyed seeing how we celebrate Vee-Jay's legacy throughout the space and was especially moved by the mural with his Dad's picture. We're honored to take up residence in this historic building where so many legendary Black music artists launched their careers!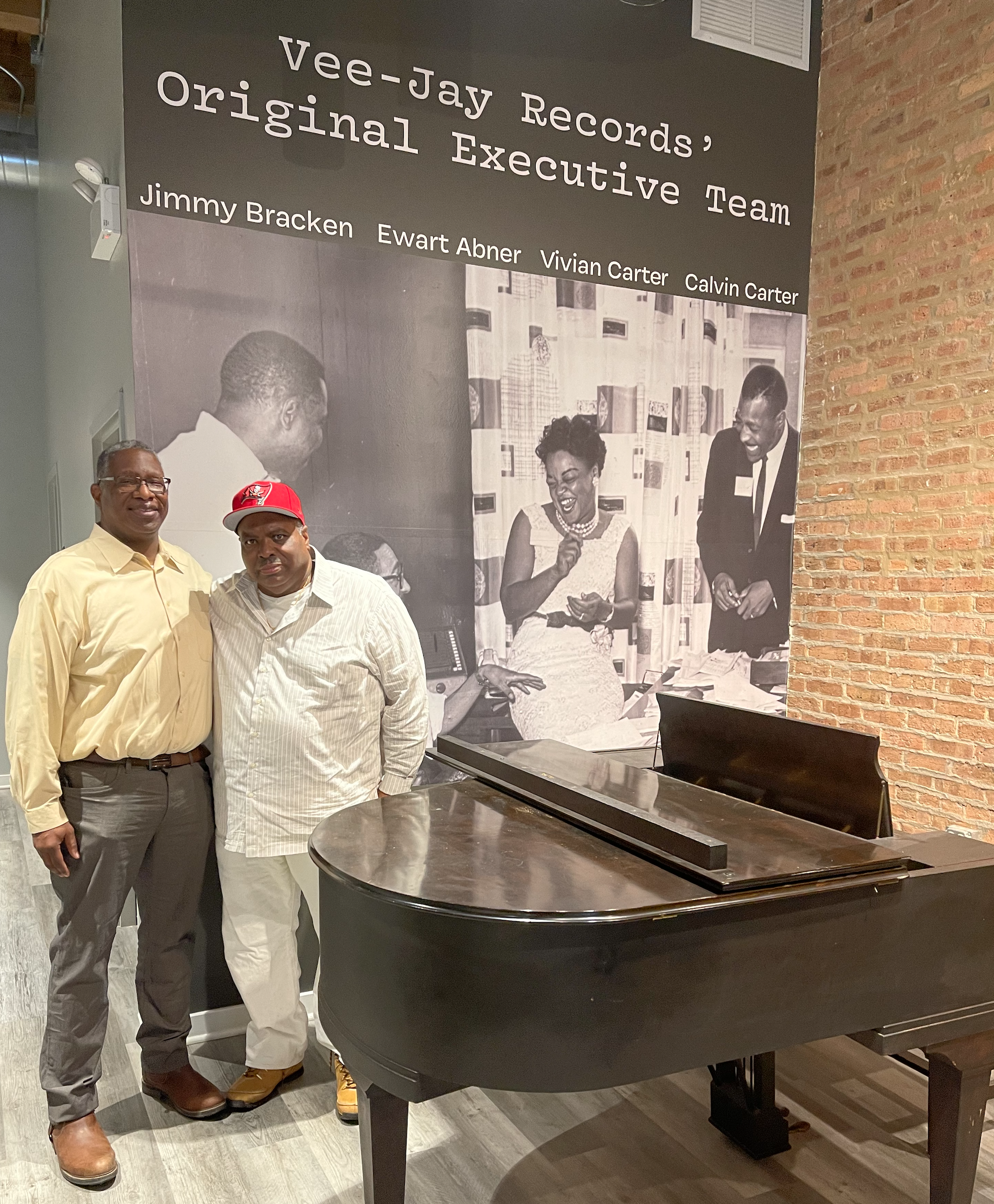 Brian Jenkins with Tollie Carter, son of former Vee-Jay Record's executive, Calvin Carter.