Congratulations Common Cup!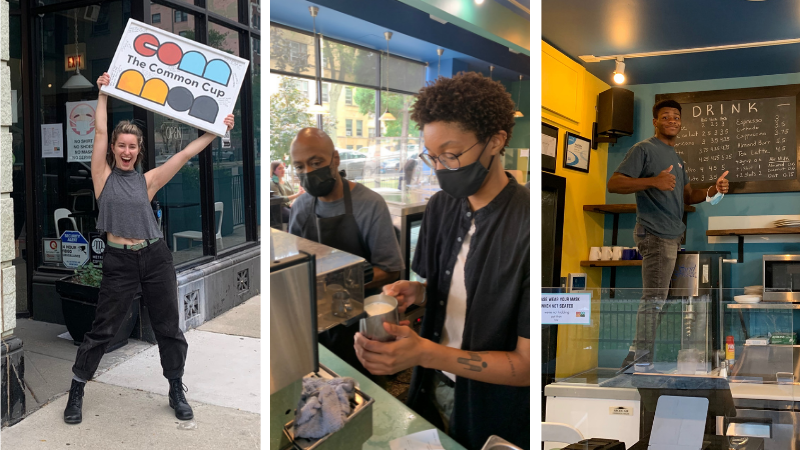 September 25-26 was the grand re-opening of Entrenuity's coffee shop, the Common Cup, in the Rogers Park neighborhood, after closing for several months to recoup, restructure, and regroup from the 2020 pandemic. Many of the Common Cup baristas joined the Overflow Coffee team during that time, bringing their skills and warm personalities to the South Loop. The Common Cup team, led by Interim General Manager Audrey Ney with admin help from Kristi White, did an amazing job on the relaunch. The Rogers Park community welcomed them back with exuberance!! While opened limited days/hours at the outset, sales have been amazing with a line often out the door and products flying off the shelves. Congratulations Common Cup team and thank you Rogers Park community!
AND ...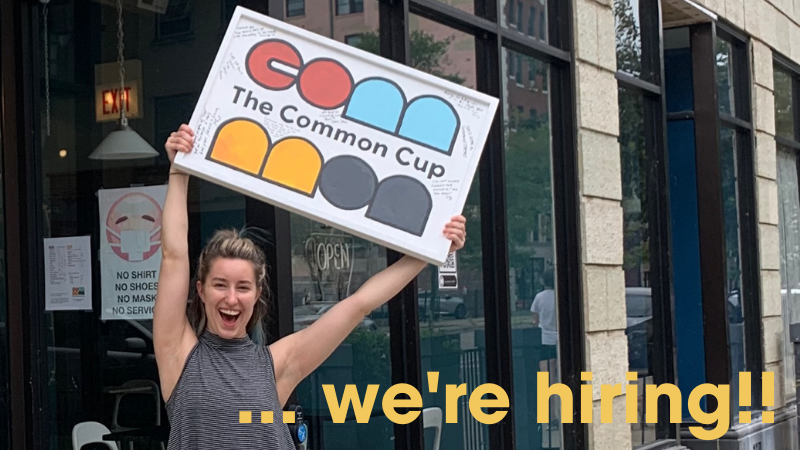 Common Cup is currently interviewing for baristas and a General Manager. If interested, send your resume to info.commoncup@entrenuity.com
View job descriptions here.