Black History Month 2023: Black Resistance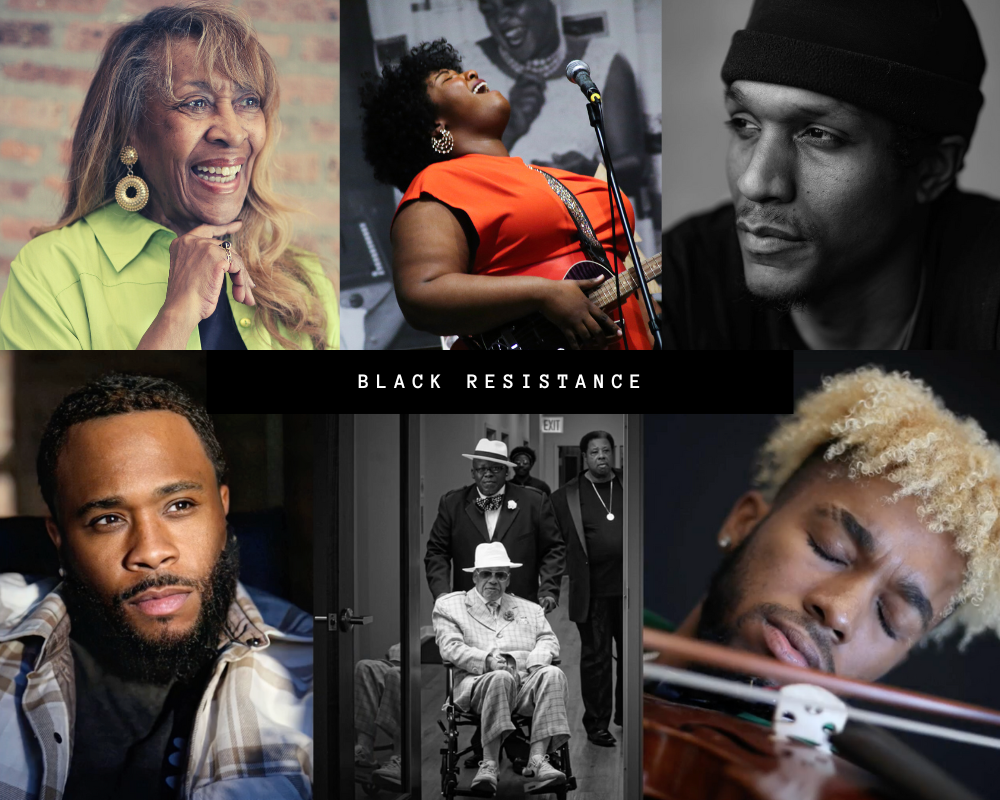 When Carter G. Woodson established Negro History week in 1926, he realized the importance of providing a theme to focus the attention of the public. Over the years, those themes have reflected changes in how people of African descent in the United States viewed themselves, the influence of social movements on racial ideologies, and the aspirations of the black community. The theme for Black History Month 2023 is Black Resistance.
African Americans have resisted historic and ongoing oppression in all forms since arriving upon our shores. Black people have sought ways to nurture and protect Black lives and for autonomy of their physical and intellectual bodies through various methods and influences, including the arts.
African American spirituals, gospel, folk music, hip-hop, rap, visual art, literature, poetry, and spoken word have been used to express struggle, hope, and solidarity in the face of racial oppression. Art has been used to illustrate societal issues, as motivation, for strength against harassment, and to experience freedom.
The Black artists, writers, photographers, and musicians who participated in the Black Arts Movement, the Harlem Renaissance, and the Chicago Black Renaissance were the soundtrack and the visual representation of resistance movements. These individuals created art that supported resistance movements and also provided a space for Black people to express love and joy.
Creatives used music, painting and drawing, poetry, fiction, short stories, plays, films, and television to counter stereotypes and to imagine a present and future with Black people in it. 1 ... They continue to do today.
Entrenuity is honored to give Black creatives a space to prosper–a space where diverse voices can be heard through diverse mediums. We provide curated opportunities and events for Black creatives to perform and display their art.
Keep checking our event pages (@ entrenuity.com and overflowchicago.com) for special activities planned for Black History Month (happening now!) and Black Music Month coming in June.
__________
1 Information taken from ASSOCIATION FOR THE STUDY OF AFRICAN AMERICAN LIFE AND HISTORY ®, 2023 Black History Theme Executive Summary: Black Resistance, https://asalh.org/black-history-themes. Click here to download pdf.