PLAN TO GROW CLASS FOR UNDERREPRESENTED FOUNDERS
It's true–a chasm exists between black founders and access to business capital and resources.
We've been working towards change for over 20 years!
Now, we've launched a new course to provide training to ensure success for under-represented founders.
CLASS FACILITATOR: Angela Madaha : MBA, Certified SUN Facilitator, Mox.E Director of Operations
Angela has been consulting small businesses for over 6 years on growing from entrepreneurship phase to real sustainable growth, both locally in Chicago as well as internationally.
GUEST INSTRUCTORS:
(Click on name for LinkedIn profile)
Vikki Kim : Partner at Mott Street Restaurant
Brad Farris: Principal Advisor of Anchor Advisors
Hope Allen: CEO of Living Hope Co.
Marty Ozinga: President of Ozinga
Mark King: Chief Lending Officer of New Market Support
Leslie Lyons: Owner of Bombshell Movement
CLICK HERE to hear how Entrenuity helped other entrepreneurs grow their business.
CLICK HERE for class and application details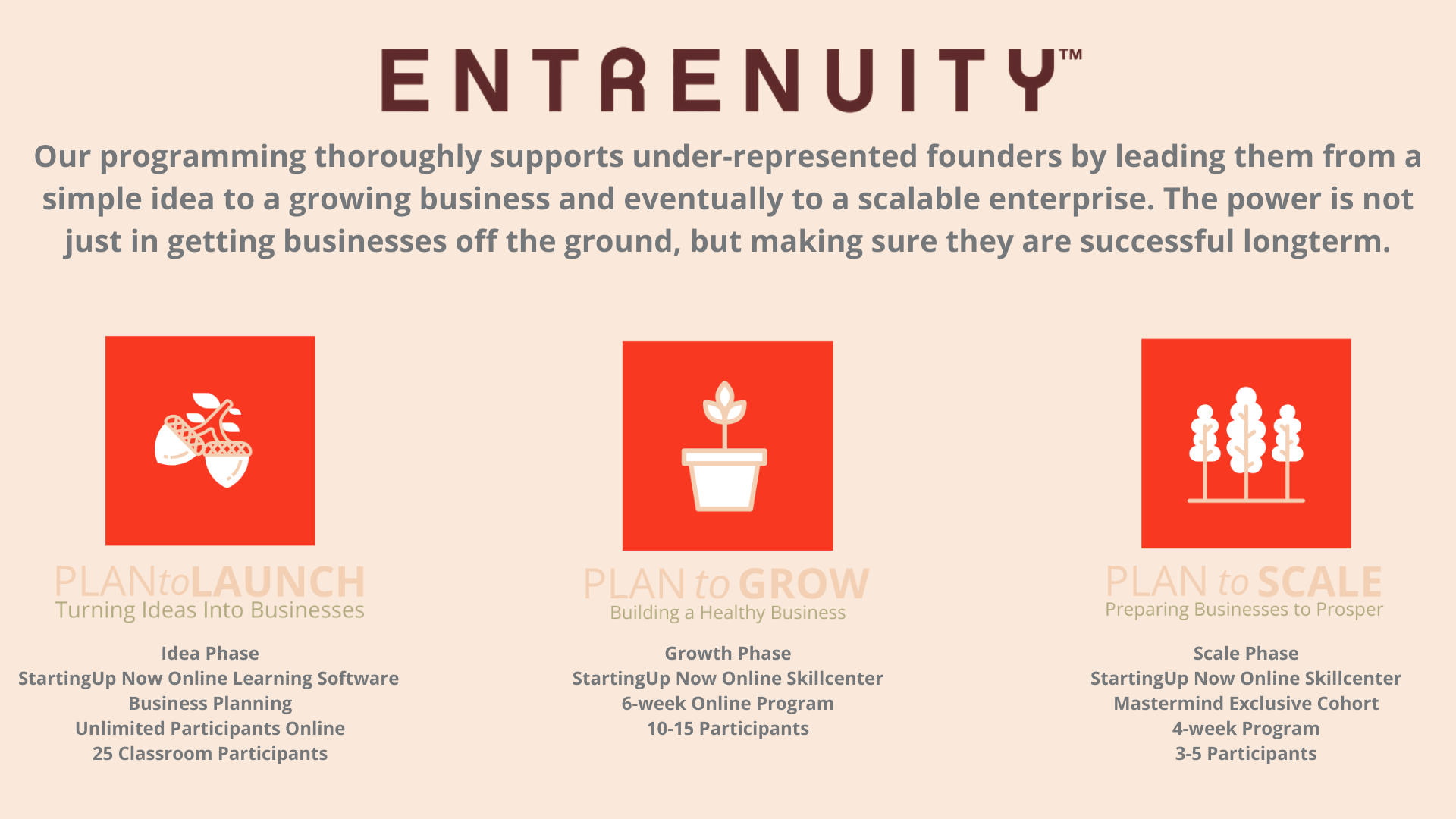 Sponsors:

By helping to build vibrant neighborhoods where people want to live, work and play for generations to come, Providence Bank & Trust is empowering our communities, our people and our customers to achieve more.