at
mox.E

we take
your dreams seriously.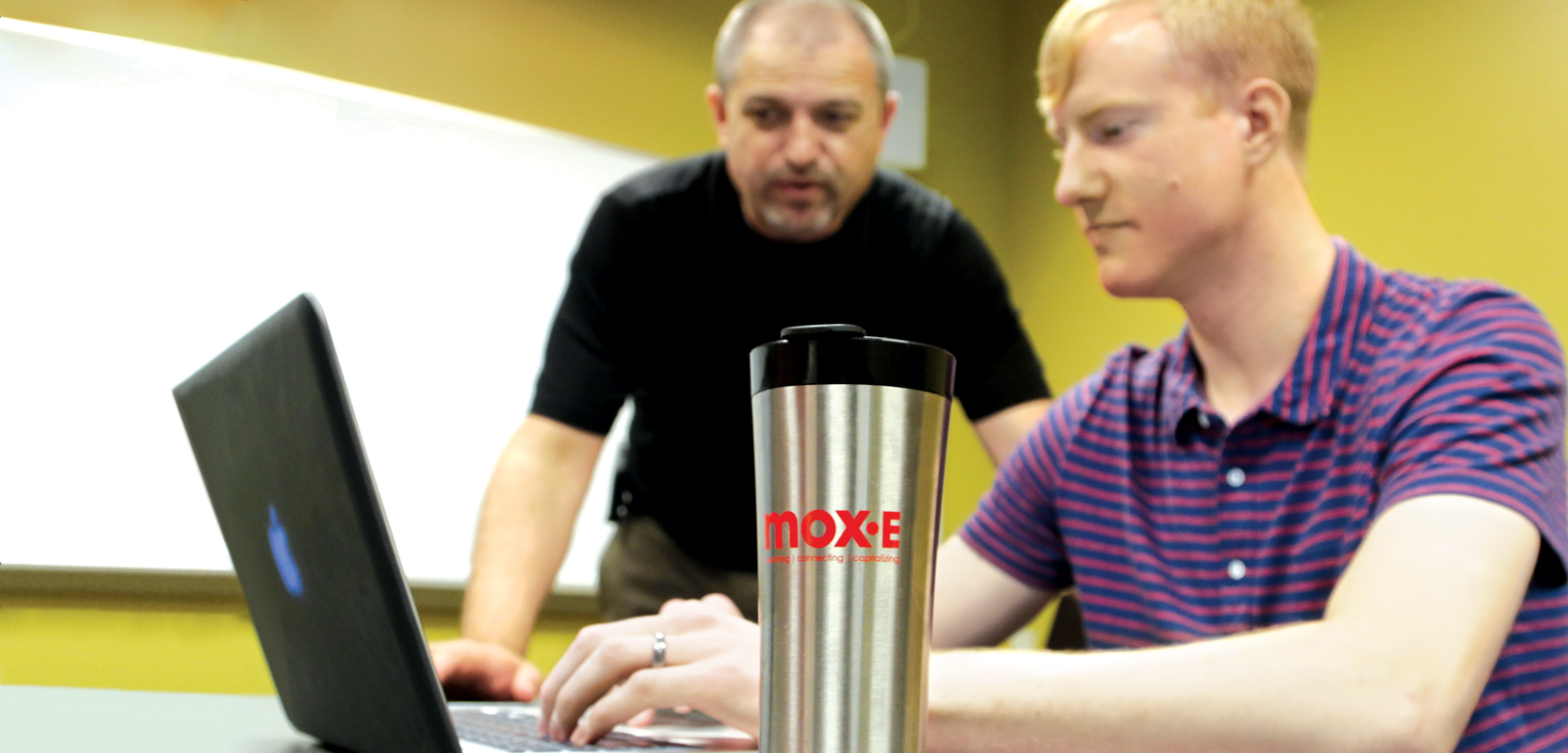 coaching
Take advantage of some of the most successful business owners in Chicago. Apply for a 3-month, in-depth Mentoring Program* tailored to fit your business needs. You'll have access to top business leaders to coach, train and walk you through some of the most difficult aspects of owning a business.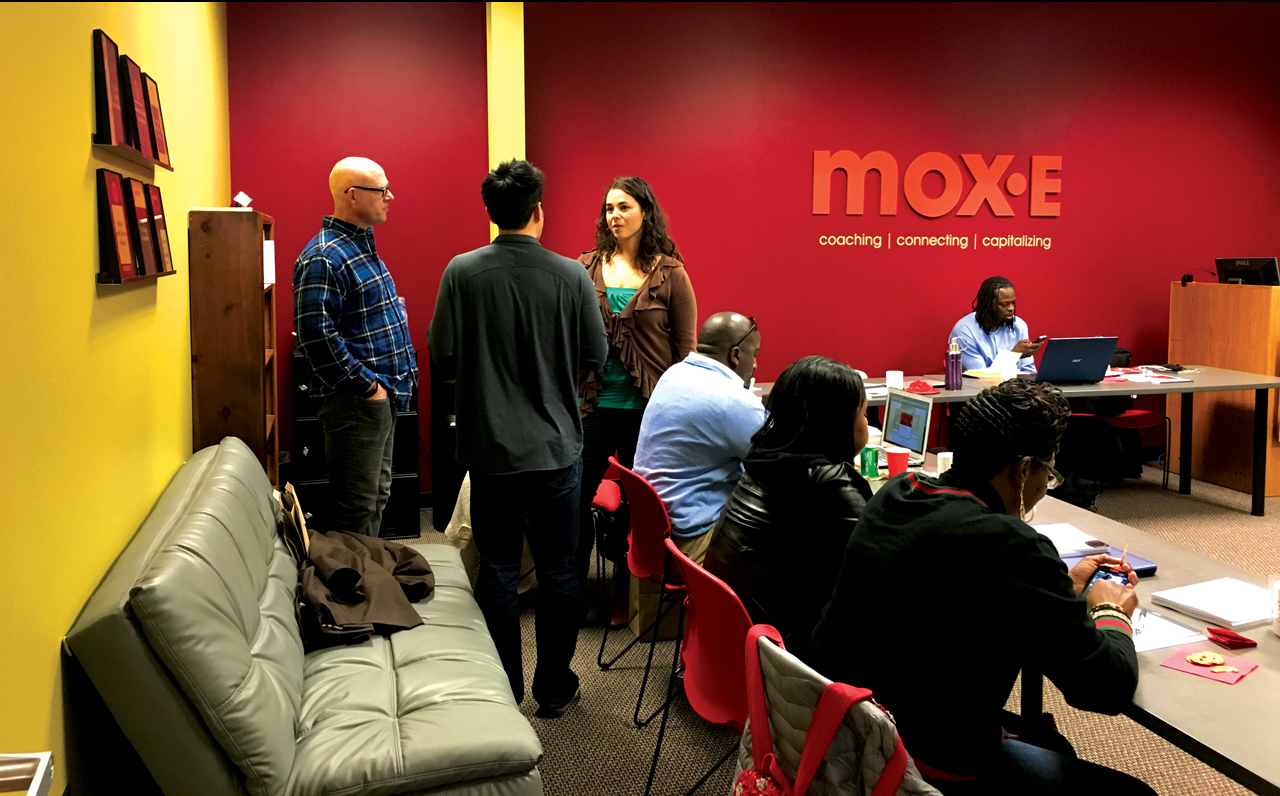 connecting
Connect with business owners and other like-minded entrepreneurs to share, uplift and contribute new insights for the challenges faced by self-made bosses like yourself. Discover more effective ways to accomplish your goals. Allow the mox.E team's wealth of information unlock new business aspects relevant to your particular needs.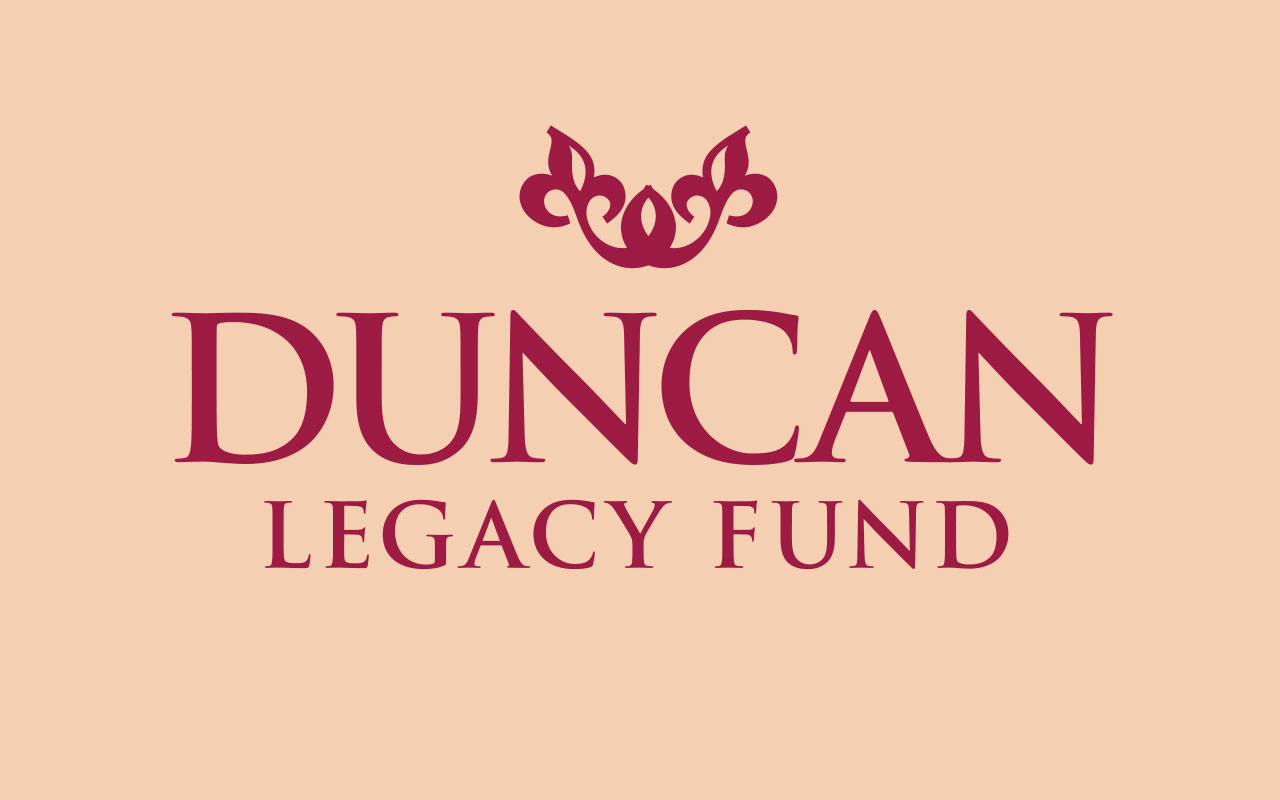 capitalizing
The Duncan Legacy Fund (DLF) is a privately funded loan fund via the donors and partners of Entrenuity. The DLF is intentionally designed to provide access to capital, products, and services for qualified African-American and Hispanic small business activity.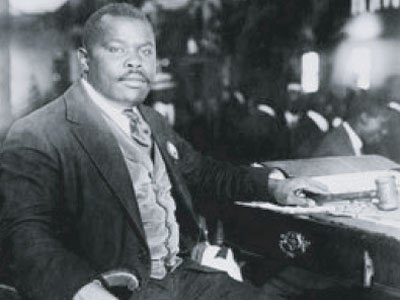 Named after L. Brian Jenkins's great grandfather, Leonard Quinn Duncan, grandson of freed slaves in southern Illinois and one of the first African-American men to own his own land in the early 1930's. Mr. Duncan had these goals: to own and farm his own land and sell his produce for fair market rates, to protect his family, to pass on a good name, and to leave an inheritance for future generations.
Leonard Duncan, affectionately know as either "Daddy" or Grandpa," was a farmer, a veteran and the grandson of freed slaves from Paducah, KY, who desired for his young wife and nine children to prosper.
Beginning in 1922, he began to acquire land by having his half-brother, "Uncle Carl," who could pass as a white man, purchase up to 80-acres in Stone Fort, IL. Over the next 40 years, Grandpa Duncan would amass more than 300 acres that he passed to his 9 children upon his death in 1972.
Today, his initial purchase of 5 acres in 1922, through aquisitions by his children, has increased to over 600 acres, including Duncan Lake, the only black family owned lake in the State of Illinois.
The Duncan land is an asset that has provided revenue, created jobs for the community, and served our family for more than five generations.
The Duncan Legacy Fund seeks to honor God in all we do and mobilize capital to African-American and Hispanic owned businesses in order to grow profitably.

Entrenuity's new business incubator and co-work space, mox.E, is made possible by men, women and businesses with moxie—the courage, determination, nerve and know-how to make something happen. Without that kind of moxie, Entrenuity's exciting new venture wouldn't be possible. Their support and encouragement will enable us to help others with moxie launch their ideas, grow their businesses and make their dreams a reality.
Larry and Madelyn Jenkins
Walter and Darlene Hansen
thank you!